Announcements
Elementary School Preview
Banzai's new financial literacy curriculum for grades 3 thru 5 (ages 8 to 10) is coming soon.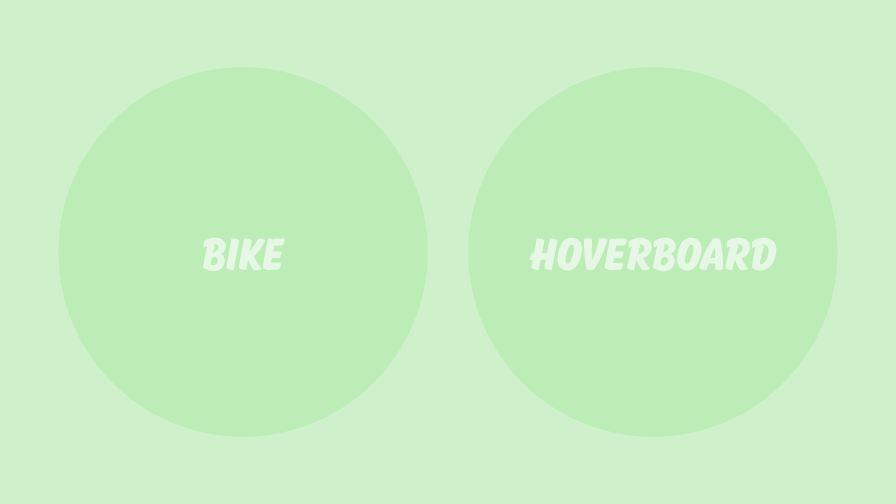 New story. The new curriculum features a brand new story targeting young people ages 8 to 10. And yes, it's funny — just like the original.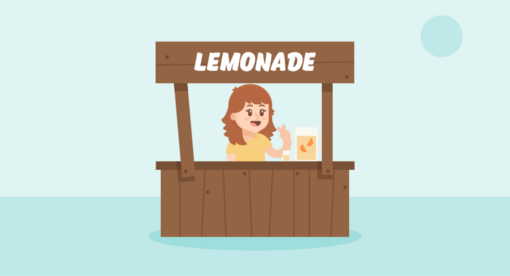 Clean. The new user interface (UI) is clean, emphasizing the scene and the narrative.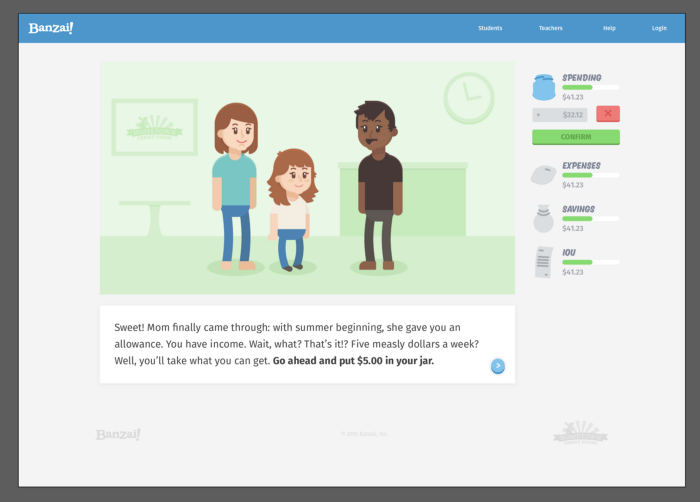 Richer activities. Banzai has always given students a unique in-class experience — unlike any other they've seen. The new course advances that legacy with even more original and varied activities.
Mobile, Tablet and Desktop. More and more students are using Banzai on tablets. This UI is designed from the ground up to support tablets and mobile devices.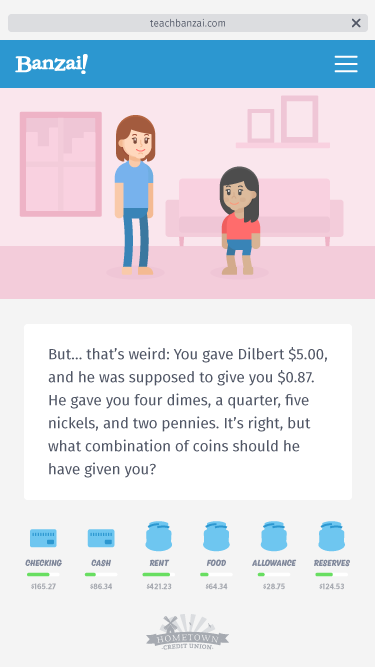 Better sponsor placement. Banzai has always prominently highlighted its sponsors. This curriculum will actually feature custom sponsor mentions within the story and imagery.
Better grading. The elementary curriculum introduces milestones — standards of learning and objectives designed to help you, and your students, realize progress towards financial literacy.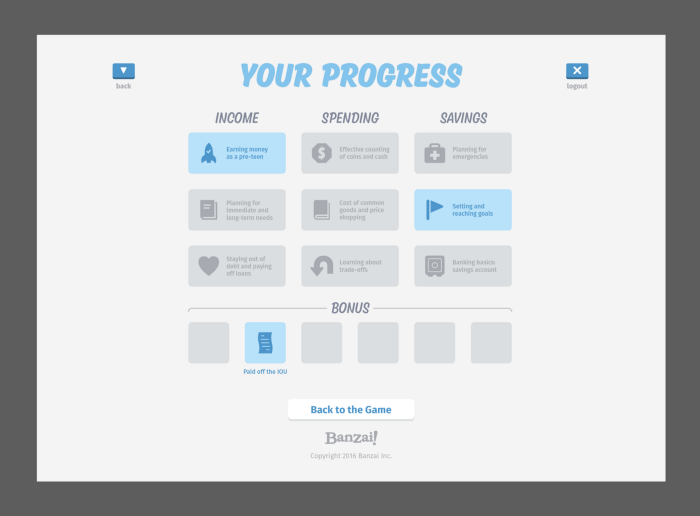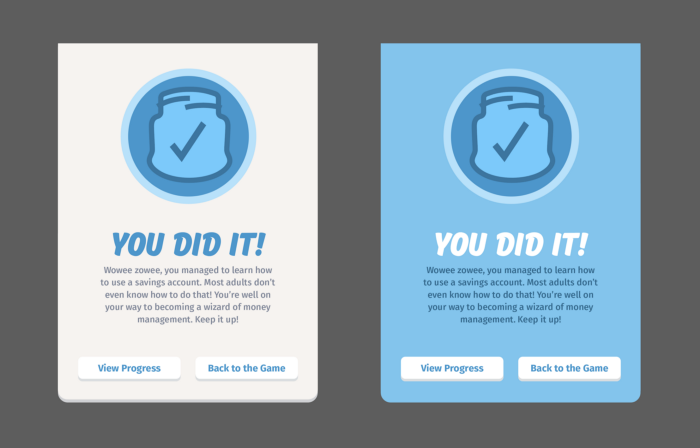 Better assessments. The elementary curriculum's assessments are more carefully tailored to the content taught in the course, giving teachers a tighter understanding of their students' comprehension and growth.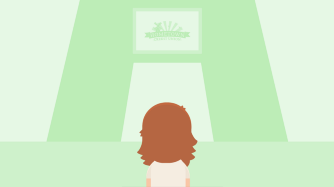 What's this? Mom says a special offer came in the mail: "Get a Youth Savings Account from Hometown Credit Union, and earn a $25.00 bonus!"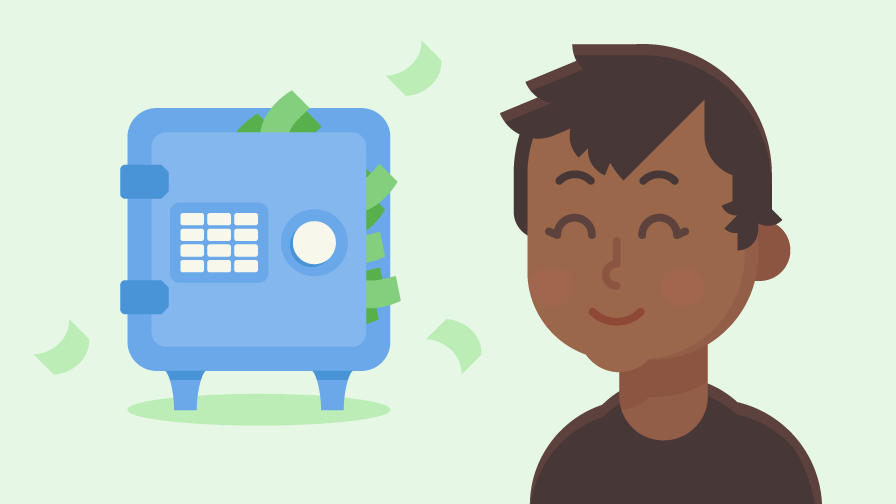 Welcome to Hometown Credit Union. I'm Polly. I'm here to help you understand what a savings account is.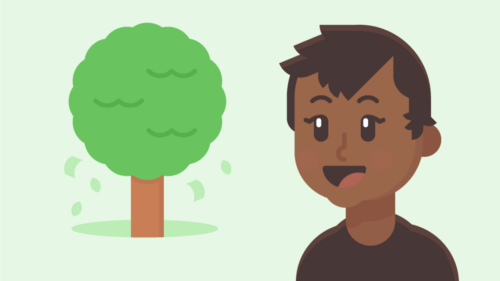 Depending on how much money you keep in your savings account, we'll put a little more in each month.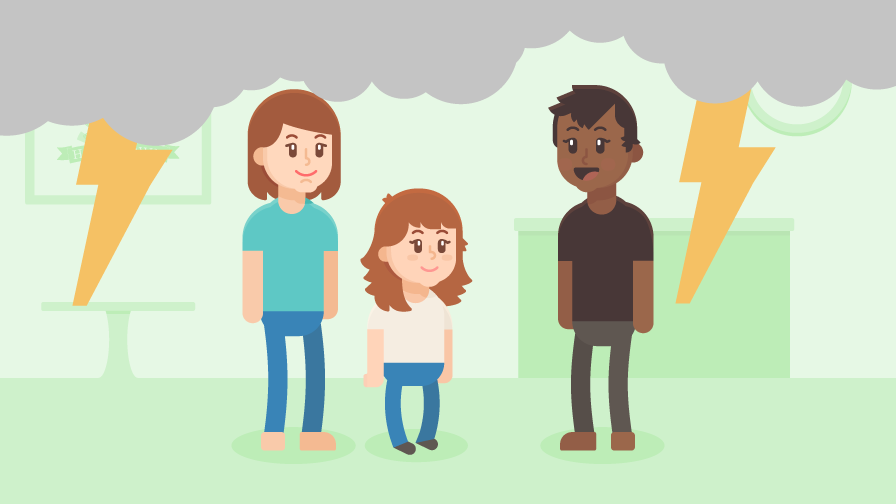 You can use it to save for a rainy day.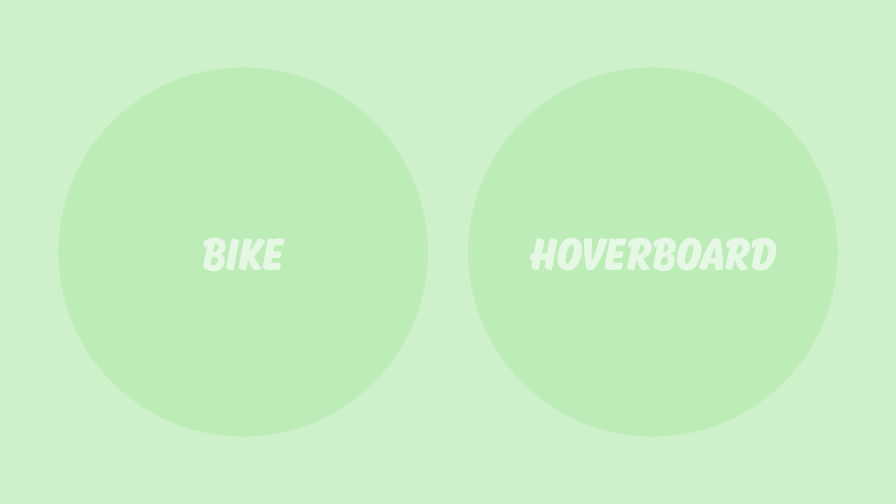 Or to save for a goal. You know, like a bike.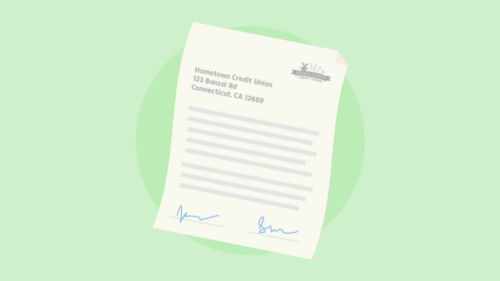 Here are your deposit slips. A deposit is when you put money in your savings account. You'll need these forms for making deposits.
Modernized. Banzai is being rebranded generally — the new elementary curriculum is matching the new modern, yet fun, look.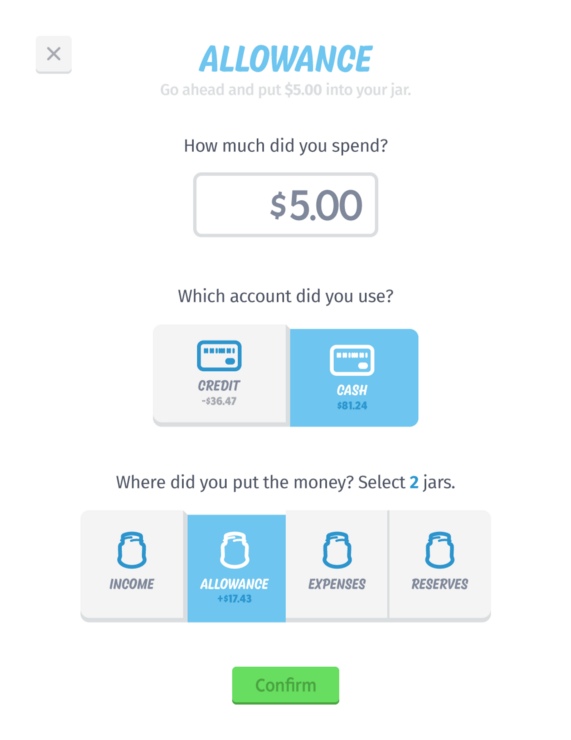 Same goofy feel. Yeah, we can't help ourselves.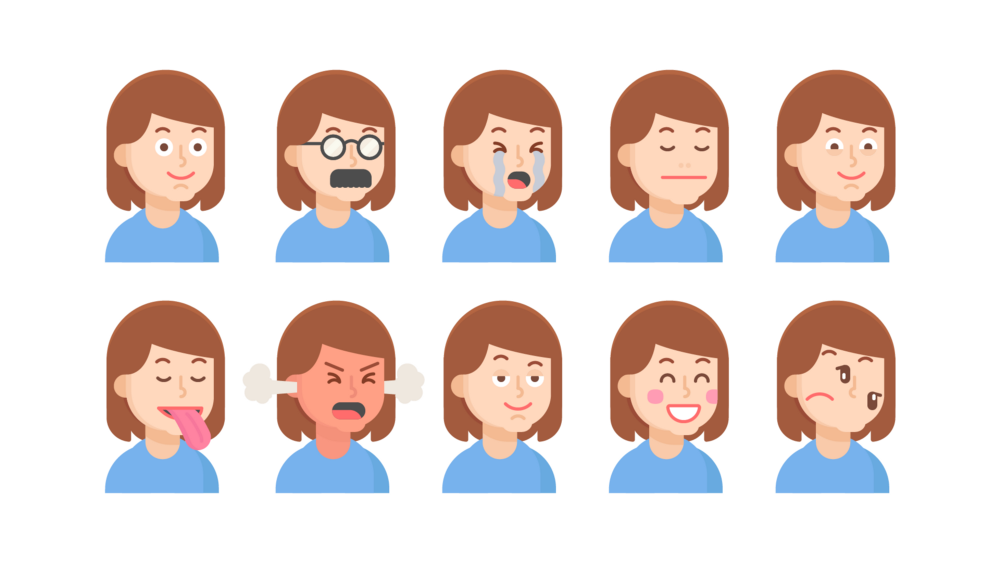 We can't wait to share the rest!
Sincerely,
The Banzai Team