Enhancing Your Experience: Introducing the Improved Banzai Manager
We're thrilled to unveil some upcoming improvements to the existing Manager.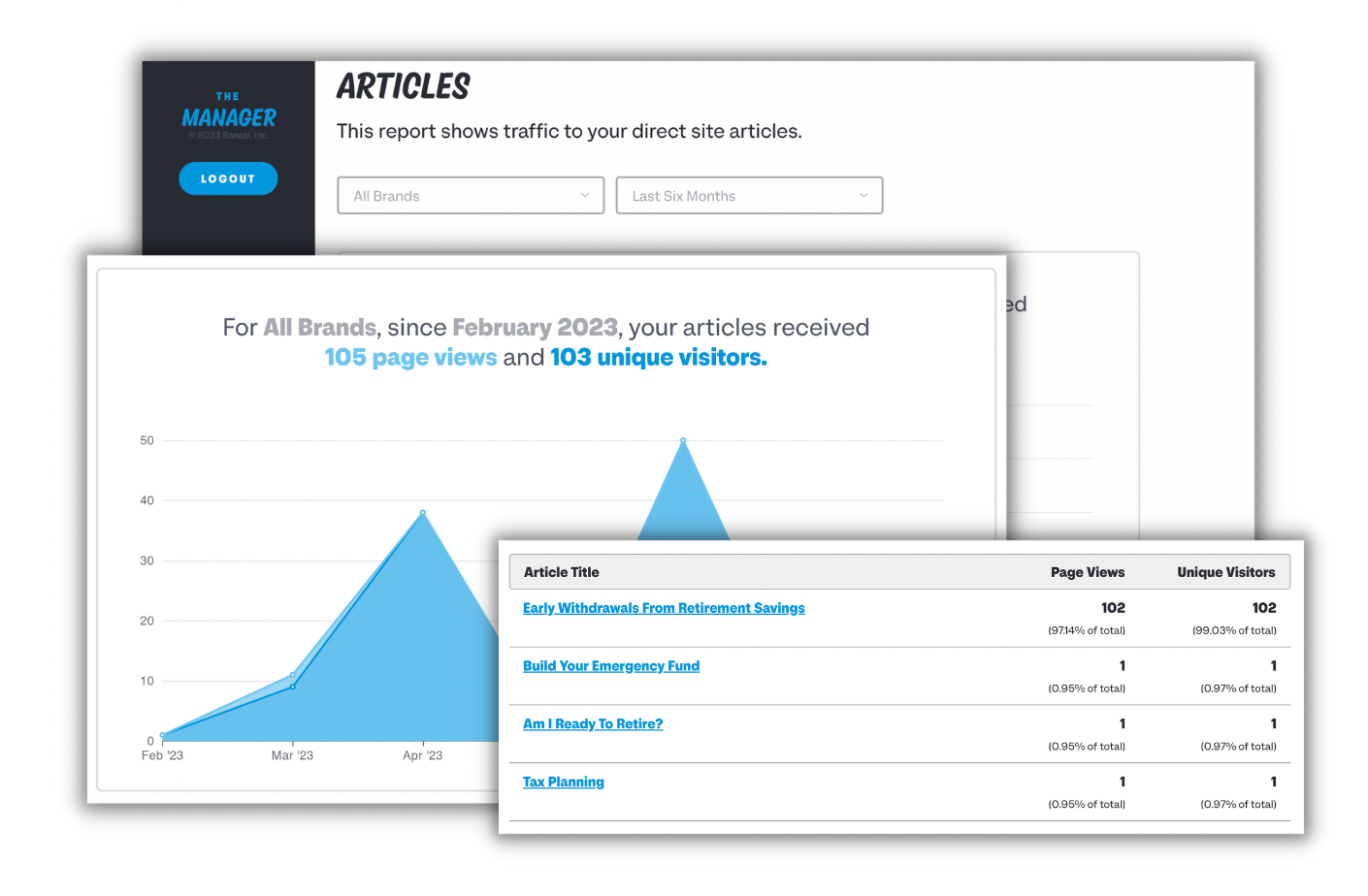 Changes Coming Soon

Banzai maintains a commitment to providing you with an exceptional experience on our platform. Your partnership drives us to continually innovate our product so that every resource we create reaches its full potential. Which is why we're thrilled to unveil some upcoming improvements to the existing Manager.
A Glimpse of the Improvements
If you've used the Manager before, you know it keeps track of data that monitors your reach within communities. But the truth is, there's always room for improvement. So, while still preserving the usefulness of the Manager's current properties, we've updated some of the organization of the platform.
To make this transition as smooth as possible we plan to prepare you ahead of time by detailing some of the major changes.
1. Enhanced Usability Reports: Gone are the days of navigating the unknown. Our platform now provides you with easy access to comprehensive usage statistics. This means you'll gain invaluable insights into the effectiveness of all of your financial literacy resources.
2. Seamless Manager Toolkit Integration: Imagine a world where support is just a click away. We've thoughtfully integrated the Manager Toolkit throughout the updated version of the Manager. This translates to effortless access to vital resources and support precisely when you need them.
Unlocking the Benefits
Anticipate a wave of process improvements as these changes take center stage in September. Here's how you stand to benefit:
Data-Driven Insights: It's now easier than ever to tailor your offerings to meet specific needs and ensure maximum engagement.
Effortless Resource Access: The integration of the Manager Toolkit throughout the Manager ensures that you can access additional resources and support effortlessly, right when you need them.
Easier Navigation: Find what you need easily with a more focused side-bar menu.
Stay Connected
We're  aware that change can raise questions. So if you have any questions or insights, reach out to a dedicated representative. We also invite you to keep an eye out for an email, inviting you to register for our upcoming September webinar. At that webinar, we'll cover all of the latest product changes.
Just remember, as we move forward, your engagement remains at the heart of our efforts to craft an ever-more valuable platform.