Announcements
New Community Impact Website
It's been 7 years since we last updated TeachBanzai.com — Banzai's home page. In two weeks, that changes, as we replace it with a complete redesign.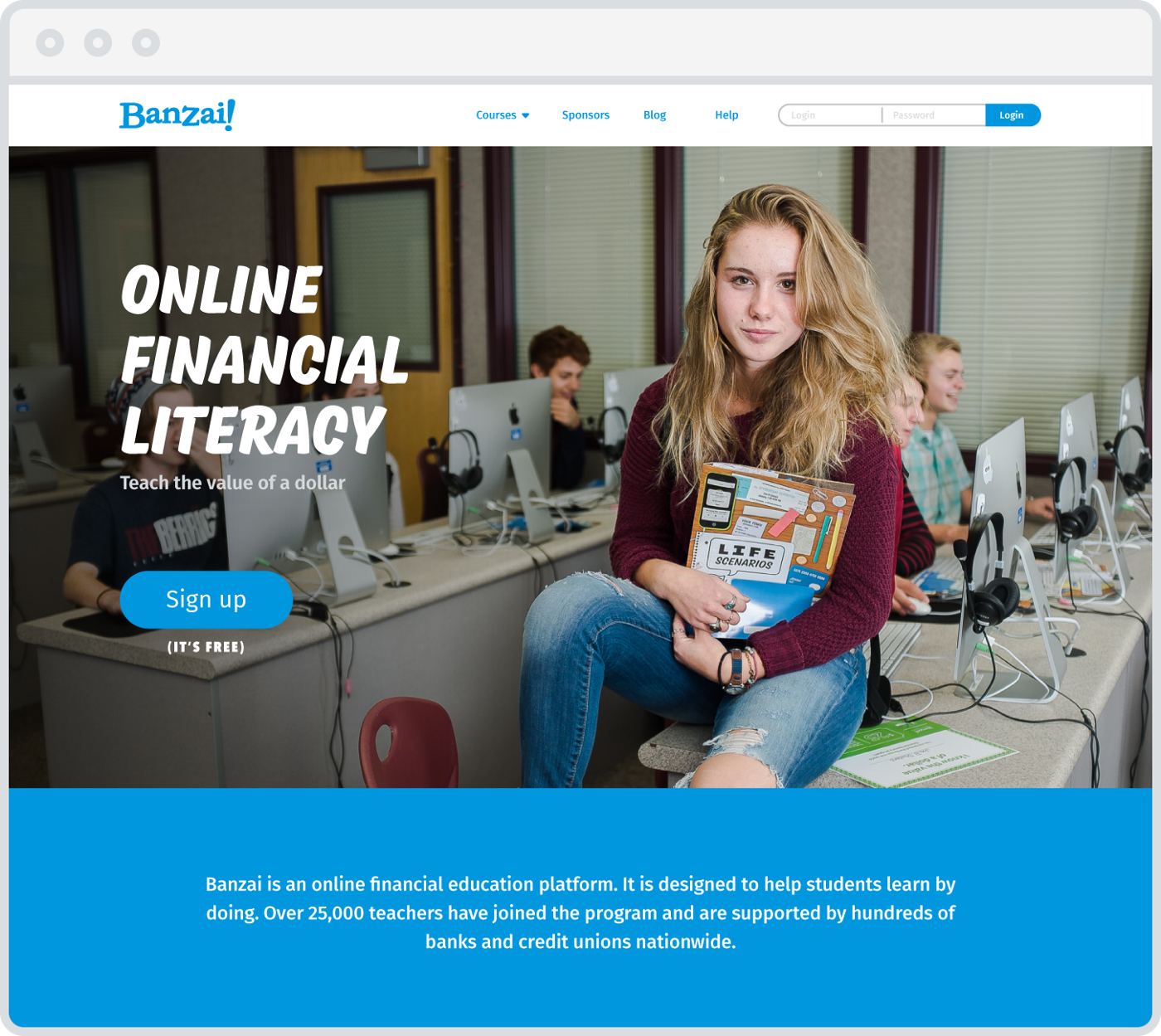 Our goal with the new website, of course, remains the same: give teachers a reason to join your financial literacy program and use Banzai in their class. I think you'll excited with what we've built.
The new design is bigger, brighter, fresher, and carries a modern feel. Responding to teacher feedback, we've also injected the site with smarter copy, meant to answer teachers' questions about the program more clearly and directly, like, "How is Banzai free?"
New Sponsor Impact Page
We're also excited — together with the new home page — to announce a replacement to your "co-branded website". We are calling it the Sponsor Impact page.
Like the co-branded website, the Sponsor Impact page will prominently highlight your brand using your logos and color scheme and, specifically, will underscore the impact your sponsorship is making on your exclusive schools. It will feature the number of schools you sponsor (and their names), the number of teachers using the program, and the number of students educated.
We're launching the new TeachBanzai.com home page mid-April, while we've scheduled the Sponsor Impact page's launch the end of May.
We can't wait to share it with you!
Sincerely,
The Banzai Team