In the News
Program Teaches Students About Saving Money, Spending Wisely
SPRING TWP., Pa. – Before they said the Pledge of Allegiance, elementary school students at St. Ignatius Loyola School in Spring Township, Berks County pledged their allowance.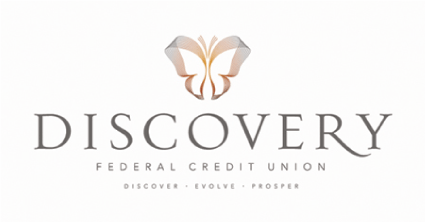 Originally posted on wfmz.com
"We take deposits for the kids that have accounts, open accounts if they want," explained Mike Williams, spokesman for Discovery Federal Credit Union.
The age 12 and under customer base is too young to drive to the bank to deposit their savings. So every other Tuesday, Discovery Federal Credit Union comes to them and sets up shop in the St. Ignatius cafeteria.
Gas leak forces evacuation, closes road Hunterdon County house fire victim identified Franz Bernard pleads guilty to attacking masseuse Morganelli seeks money to run for state attorney general Scott takes oath to become Reading's new mayor Students who offer up savings get a deposit slip, a trinket and a hidden lesson.
"By starting them young, by the time they're teenagers, they'll already have in their head that it's important to save, important to spend wisely, important to budget," Williams explained.
Less than half of states require personal finance education in schools. Pennsylvania's not one of them, but in Berks County, financial literacy is starting to make its way into the curriculum.
A dozen schools in the county are participating in something called the Banzai program. It's aimed at junior and senior high students and brings real life scenarios to the classroom.
"So you bring home a certain paycheck, what are you going to do when you pay rent? How do you save for a car payment? Do you have a credit card? It kind of brings those skills into the classroom," Williams explains.
Discovery donates the materials for the Banzai program, as well.
Friday, the Reading Public Museum will open the interactive, kid-friendly exhibit, Moneyville. The goal again is to form good financial habits among children, but grown ups are also a target.
"We're more so trying to get a message across to parents and the teachers that you need to start them young," said Williams.
Just this week, more states announced a push for mandatory financial literacy as students leave school facing a lagging job market and uncertain economy.
In Pennsylvania, the tools are available, but for now, it's up to parents and teachers to cash in.
Teachers interested in using the Banzai program can visit teachbanzai.com or call 888-8-BANZAI.