In the News
Students Learn About Financial Literacy With Banzai
GRANTS PASS, Ore. — A few schools in Jackson and Josephine County are getting serious about financial literacy.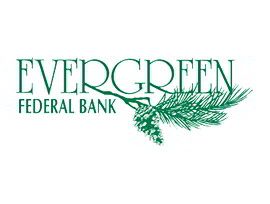 Originally posted on www.ktvl.com
Banzai is an online financial literacy program designed to prepare kids for different financial scenarios.
Evergreen Federal Bank in Grants Pass is sponsoring 36 schools in Gold Hill, Rogue River, Grants Pass, and Cave Junction with the program. Currently, 12 schools are participating. Evergreen Bank sponsored more than $9,500 to provide the schools with access to the program.
Banzai helps kids learn what will impact their financial future, which includes debt, budgets, and preparing to get credit. Melissa Vierra, the marketing coordinator for Evergreen Federal says the program is unique due to it providing programs not just for for middle and high schools students, but for elementary school students as well.
"It's age-appropriate, and talks about the importance of saving and making good decisions," Vierra says. "And they can take that all the way through middle school and high school. So we really like that it's starting kids out young, and that educators aren't afraid to talk about those topics now."
Evergreen Federal says they have received positive feedback from teachers and students who use the program and say that it's great that the discussion of financial literacy is starting in young kids throughout the Rogue Valley
This is the third year the program is sponsored at Grants Pass School District 7 and Rogue River Schools. Here is a list of the participating schools:
Fleming Middle School
Ft. Vannoy Elementary School
Grants Pass High School
Hanby Middle School
Hidden Valley High School
Lincoln Savage Middle School
Lorna Byrne Middle School
Newbridge Middle School
North Valley High School
Patrick Elementary School
South Middle School
Vineyard Christian Academy