In the News
Banzai Teaches Students Financial Literacy
Banzai teaches students financial literacy. Frontier Community Credit Union has begun sponsoring a free financial literacy program for local schools called Banzai.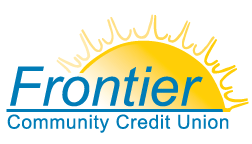 Originally posted on atchisonglobenow.com
According to Rachel Yentes, who is part of Banzai's Public Relations department, Banzai is a software platform designed to introduce students to adult dilemmas such as managing debt, reconciling bank statements, balancing budgets and making tradeoffs.
"The program features real life simulations to illustrate the concepts in a fun and impactful way," Yentes said in an email. "These skills are crucial for students to learn in order to better prepare themselves for their future."
The idea was started by Morgan Vandagriff, a co-founder of Banzai. According to Yentes, Vandagriff had a background in wealth management and realized that many people don't understand how to manage finances.
"Morgan created the original lessons and built off from there," Yentes said. "Kendall Buchanan, his co-founder, he helped him take off creating the whole thing. He looked into ways to create an education program for personal finances and built an experimental platform with Kendall."
According to Yentes, the programs basically teach different scenarios, much like simulations.
"So when the students come up with a scenario, when they pick something it's going to take them onto a different track of the options they can choose," Yentes said. "So if they choose not to buy insurance, they'll go down a path where they might face an experience where they'll need insurance. It'll teach them that they need insurance to face unforeseeable events like that."
Materials were shipped directly to the teachers, and feedback has been really good, according to Yentes.
She said there are always funny stories from teachers who have cocky students believing they will win the game. They will be close to winning, but then something will take them by surprise, such as a house fire.
"They'll start to realize, like, oh my gosh, this is stuff that really does happen, like my parents deal with but I never have to think about," Yentes said.
Yentes believed it was important to get the word out to teachers about the many opportunities that are being offered free of cost.
"It's so important that these generations learn about their personal finances because right now they're just relying on their parents, so hopefully their parents are teaching them good skills, but that doesn't always happen so we just want to make sure they're prepared for success after high school to their first job and college," Yentes said.
A total of 16 schools have taken up the program, including Leavenworth High School, Lansing High School and Middle School, as well as Atchison High School and Atchison Middle School.
Teachers interested in using the Banzai program can visit teachbanzai.com or call 888-8-BANZAI.