In the News
Dollars sense: Programs Teach Central Ohio School Kids About Credit, Budgeting, Saving
It seemed like everything was going smoothly. Then he broke his arm roughhousing at a concert. Then his clunker of a car broke down.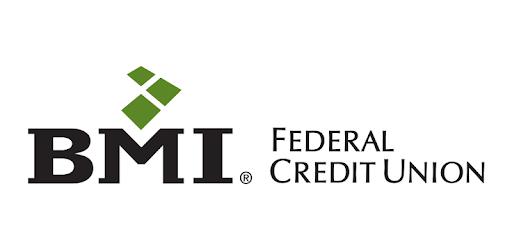 Originally posted on www.dispatch.com
His college savings vanished as he paid medical and car-repair bills.
Luckily for 13-year-old Rece Hatem, the scenario was only a computer game. But quickly, the seventh-grader at Trinity Catholic Elementary School learned the value of a dollar and the importance of budgeting, saving and planning.
"I was trying to survive on ramen noodles," joked Rece, who said it took him three times to win the simulation by paying for a semester of college and finishing without credit-card debt. "College is important, but it's expensive."
Ohio ranks fourth-worst in financial literacy among all states, according to the 2018 Survey of the States by the Council for Economic Education.
But to mark Financial Literacy Month in April, many educators are highlighting the resources and partnerships they're using to improve the situation.
Rece's Grandview Heights school is one of dozens across central Ohio using Banzai, an online program, to teach students about personal finance. Richwood Bank and BMI Federal Credit Union, both central Ohio institutions, sponsor it in 77 schools. That means they pay for all associated materials and provide in-person education when requested.
Such plans are important in Ohio, one of 37 states that mandates schools to teach personal finance but offers loose guidelines on how to do it, advocates for financial-literacy education say.
Some schools might teach a rigorous stand-alone course on money management, investing, credit and debt, while others might just briefly fold it into other subjects, such as social studies or math.
A model for financial-literacy curriculum is expected to be available as early as this spring, after the State Board of Education approves it, Ohio Department of Education spokeswoman Carolyn Cypret said.
"With no guidance, superintendents and principals are put in the position of wondering, 'How do we shoehorn this into an already full day?'" said Julia Heath, executive director of the Economics Center for Education and Research at the University of Cincinnati.
With such variability, it's also difficult to gauge whether the instruction is working, Heath said.
That's why some states, including South Carolina and Florida, are considering laws requiring stand-alone financial-literacy courses in high school. Research has shown that mandating financial education in high school improves credit scores and reduces loan delinquency for young adults, but only 17 states currently require it.
In Ohio, legislators passed House Bill 391 in 2016, which allocated more than $300,000 to $mart Ohio, a program supporting curriculum, student assessments, teacher stipends and professional development. The program trained nearly 800 teachers to use $mart Path, a free online financial-literacy curriculum developed by Heath's center.
More than 33,000 students in grades 1-6 have been taught, including those in Gahanna, Hilliard, Licking Heights, Pickerington and Reynoldsburg.
Caroline Rittenour and Tonya Sherman, first-grade and second-grade teachers, respectively, at Reynoldsburg's Herbert Mills STEM Elementary School who participated in the training, continue to use the program today. It's an easy-to-use, interactive lesson that has been well-received by students, teaching them introductory concepts on products, currency and weighing wants and needs.
Students are never too young to start learning, they said.
"It's very important for kids to know how the choices they make can impact their lives," Rittenour said. "It's real-world problem-solving."
In addition to $mart Path, outside curriculum is common in central Ohio schools. Banzai is in classrooms in the Delaware, Olentangy, Marysville, Dublin, Upper Arlington, Grandview Heights and Westerville schools. Groveport Madison, Hamilton, and Tree of Life Christian schools are using a curriculum created by financial expert Dave Ramsey.
Nan Morrison, president of the nonprofit Council for Economic Education, a group that promotes financial-literacy education, said a school-based program is crucial to ensuring students from all backgrounds have economic mobility.
That requires preparing teachers to teach it confidently, she said.
"It's not about learning to be a whiz on Wall Street, it's so you can say, 'What do I want to achieve in my life, and how can I get there and use my resources wisely?'" Morrison said.
"That's an opportunity we should give to every child in this country."