Schools
Elementary Education — Banzai Jr. Is Here
Yes, now Banzai has a financial literacy solution for elementary educators and students aged 8 to 11.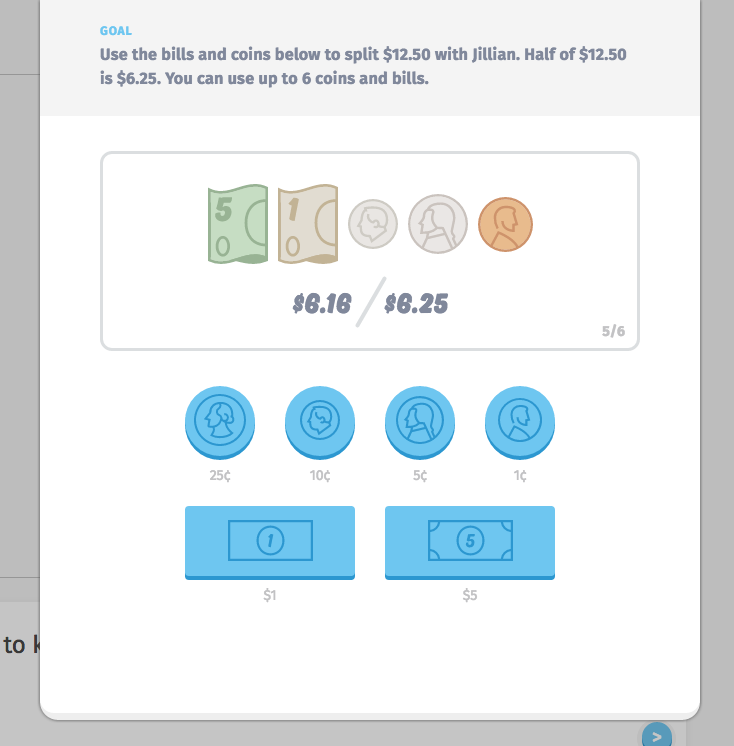 Personally, I am so excited. And I hope you are too, because not only is this the best software, and best story, we've ever made, we are finally able to answer the pleas of thousands of educators who love Banzai, but have not been able to use it.
In February of 2016 we began work on the new course. Then, in November and December we rolled out a test of the new software to dozens of volunteer teachers. Now, with over a thousand students having used Banzai Jr., we're ready to share it with you.
Here's what teachers have said about the new curriculum:
"It was right on their level which enabled them to work independently and confidently while learning and having fun!"
"They absolutely loved it and you could hear a pin drop!"
"I loved that it is teaching young students about financial responsibility — so many don't understand the basics about saving for something they want or what change they should receive — or even how to make change."
Here's how to access the new course. If you've already signed up to Banzai, log in at teachbanzai.com. If not, click "Sign Up" instead (don't worry, Banzai is completely free, no strings) In your teacher account, click "Create New Class":

Give your class a name, and choose "Elementary School" from the drop down:

If your account is associated with a public elementary school, it will be selected by default. Otherwise select it.
That's it! Have your students sign up by following the steps listed in the new class, using the new class code.
Let me give you a personal tour of the course itself: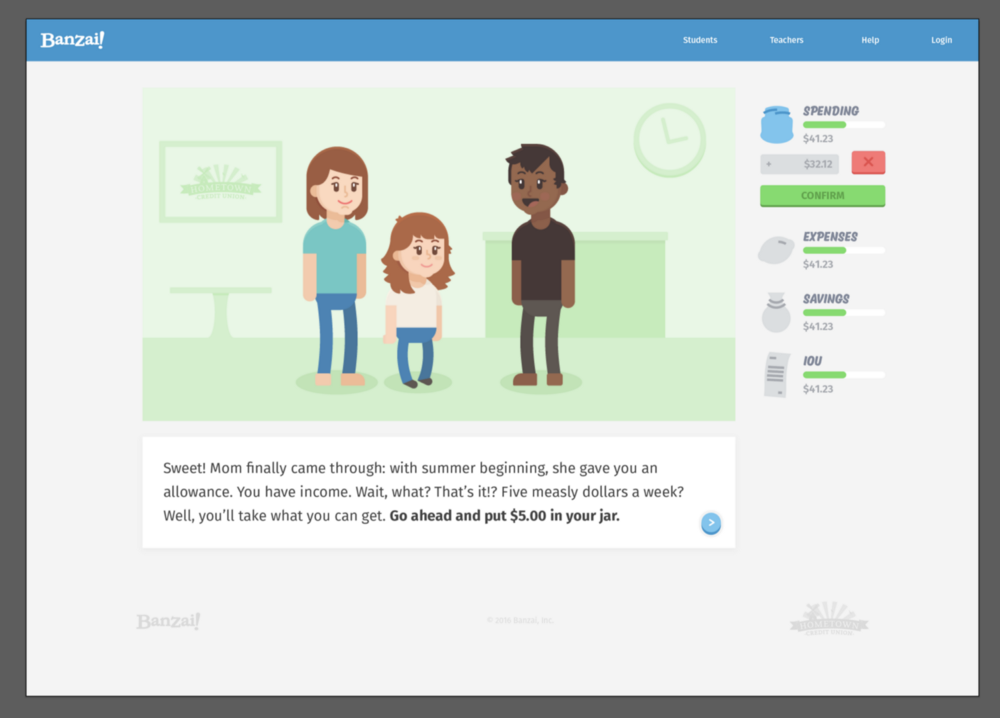 New story. The new curriculum features a brand new story targeting young people ages 8 to 11. And yes, it's funny — just like the original.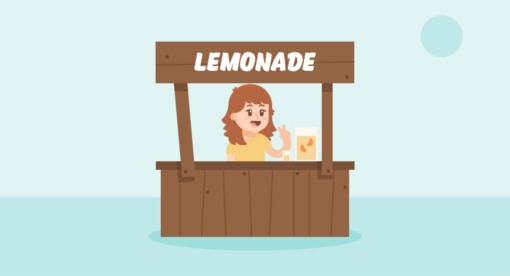 Clean. The new user interface (UI) is clean, emphasizing the scene and the narrative.
Richer activities. Banzai has always given students a unique in-class experience — unlike any other they've seen. The new course advances that legacy with more original and varied activities.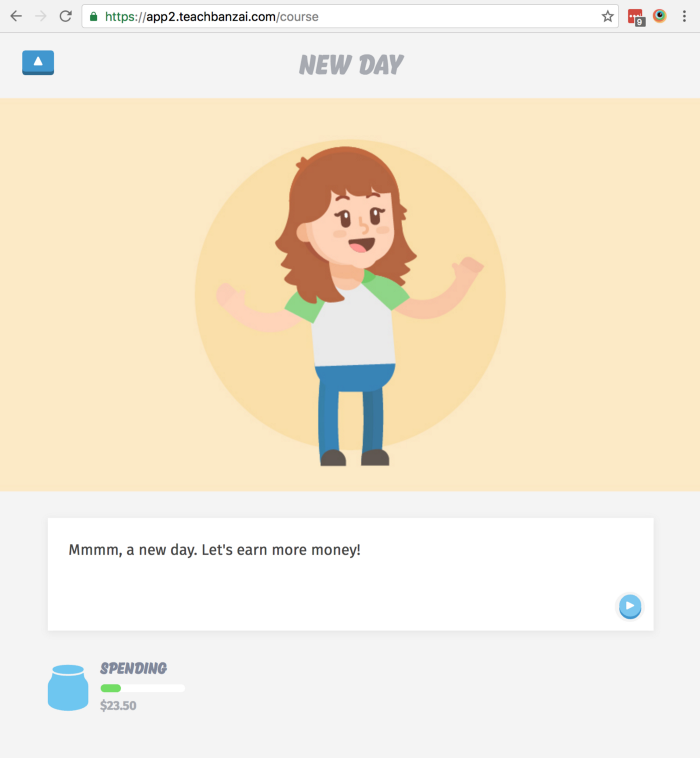 Tablet and Desktop. More and more classes are using Banzai on tablets. This UI is designed from the ground up to support tablets and mobile devices.
Better grading. The elementary curriculum introduces milestones — standards of learning and objectives designed to help you, and your students, realize progress towards financial literacy.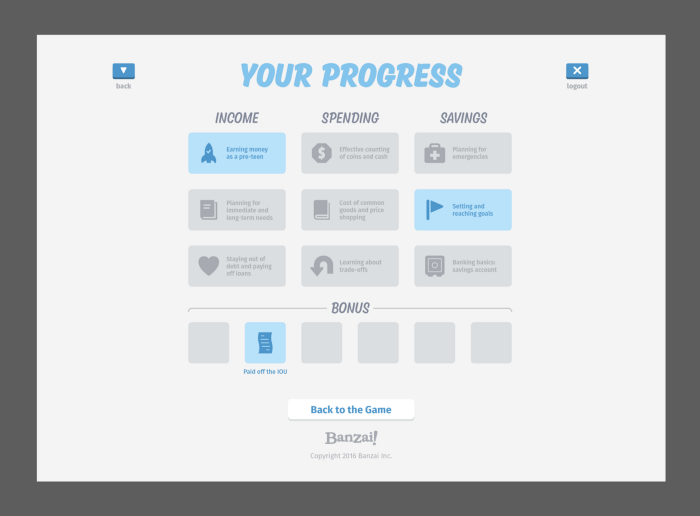 Modernized. Banzai is being rebranded generally — the new elementary curriculum is matching a new modern, yet fun, look.
Oh yeah, and it sports the same goofy feel. Yeah, we can't help ourselves.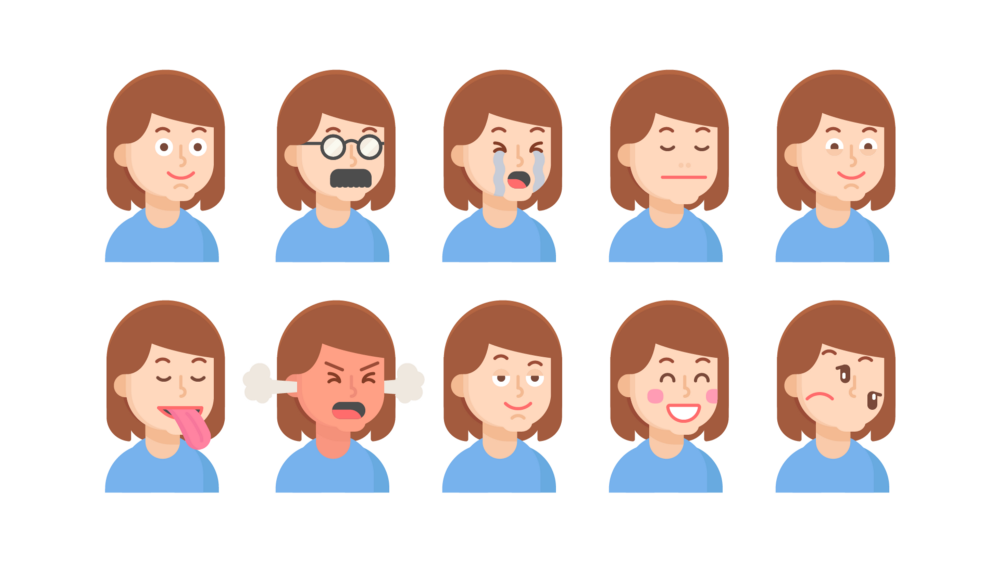 If you teach middle, junior high or high school students, do not fear. We are rapidly upgrading the middle and high school program to Banzai's new software. Stay tuned!
Kendall Buchanan, Cofounder, Banzai
P.S. Please don't hesitate to email me your questions or comments: address to Kendall at support@teachbanzai.com.