In the News
Game Lets Students Learn Real-Life Money Lessons
Students throughout Athens County using Banzai, an online financial literacy software program, may feel like they're playing a game, but the program, free to area schools, lets students learn how to responsibly keep track of money.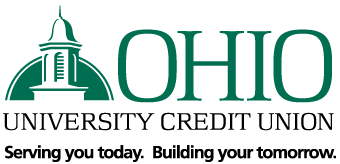 Originally posted on athensmessenger.com
Nelsonville-York High School teachers Josh Bartlett and Cara Bookman both use the program and find it beneficial for their students, they said.
Students must balance their bank account for everyday life situations such as rent, food, buying a car, car problems, and fun expenses, Bartlett said.
The program lets students receive a "paycheck" that has to be divided between a food jar and a rent jar, he said. Students' decision-making skills are also challenged when they are tasked with buying a car and have to decide between different cost and reliability options.
"One thing I like about the program is each student will have different scenarios over the course of the game," Bartlett said. "For instance, one student might buy the cheapest car and have no problems, but another might buy the same car and have several major car problems to pay for over the course the game. The game illustrates the random life problems that pop up, which are important to budget money for in real life."
Bookman uses the program with her career project students as a way to introduce them to online banking and money management, she said.
"While using Banzai, students are able to go through a guided banking simulation and then they are able to go through it again making their own life decisions while trying to pay for college tuition," she said. "Banzai is benefitting my students by showing them what expenses must be paid in order to live and how you can effectively manage those bills."
Banzai is free to use for Athens County teachers through a sponsorship from the Ohio University Credit Union.
Heidi Sochia, OUCU marketing and education specialist, said the credit union was looking for a financial literacy problem for students that was "fun, interactive and realistic," she said.
"Because it's not always possible for teachers to work financial education into their already demanding curriculum, we wanted to offer something to the school districts in Athens County that could be teacher-paced or possibly completed outside of class time," she said.
After some researching, Sochia found Banzai to fit the criteria she was looking for, allowing students a glimpse into how real-life scenarios affect their bank accounts, but in a way that's interactive, game-like and fun, she said.
"It's a wonderful program that we are proud to provide free of charge as part of our mission to provide financial education to students in Athens County," she said.