In the News
How-to-Handle-Money Courses Promoted
In an effort to prepare students for the real world challenges that await them in adulthood, a partnership between two local financial institutions and area school districts has brought the importance of financial literacy to the forefront in Sheboygan County.
Originally posted on www.plymouth-review.com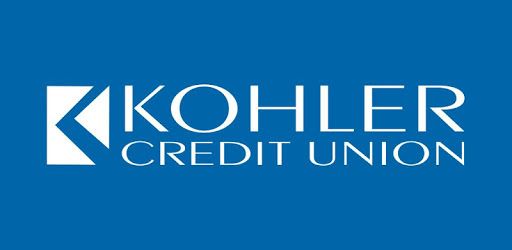 The vital subject of financial literacy has developed into a key component of the curriculum at the elementary, middle and high school levels. Thanks to the sponsorship efforts of Kohler Credit Union and Cleveland State Bank, Banzai, one of the nation's leading financial literacy programs, has been made available to local school districts free of charge.
"Banzai is an online financial literacy course that's used by over 45,000 teachers nationwide in all 50 states to help students become better stewards of their money," Banzai Public Relations Manager Emily Inman said. "Banzai partners with local banks and credit unions to make this tool completely free for teachers and students.
"Kohler Credit Union and Cleveland State Bank have stepped forward in the Sheboygan metropolitan area to sponsor the Banzai financial literacy program and make it available free to 59 community schools," she said. "The program is designed to introduce students to adult financial dilemmas through real-life simulations to illustrate financial concepts in a fun and meaningful way. The bank's and credit union's engagement in the program gives teachers the opportunity to provide an innovative, high-quality experience to their students at no cost to them."
The Banzai financial literary course has three different programs for different grade levels.
Banzai Junior is catered towards grades 3-6, and focuses on real concepts such as running a lemonade stand, managing profit and saving for more ingredients.
Banzai Teen is catered for grades 7-12, and goes over topics such as paying rent, car insurance, saving for unexpected accidents, saving for college among others. .
Banzai Plus is an adult program for ages 17 and over, which goes over a wide range of financial concepts including credit, interest, how to qualify for a home, how much you need for a down payment on a home, identify theft and many others.
Sheboygan Falls Elementary School, Middle School and High School are among the schools covered by the Cleveland State Bank sponsorship.
Among the Sheboygan County schools covered by the Kohler Credit Union sponsorship are Sheboygan North High School, Sheboygan South High School, Howards Grove, High School, Kohler High School and Plymouth High School, along with elementary and middle schools throughout Sheboygan, Kohler, Plymouth and Howards Grove.
"Our goal for Banzai is to educate and inspire students to take their future into their own hands by developing positive money and financial habits," Inman said. "The Banzai program helps students prepare for their financial future."
According to Tower Academy special education instructor Andrew Meyer, the Banzai financial literacy program has served a key learning tool in his financial literacy course.
"I have been a special education teacher at Tower Academy in Sheboygan for the past 13 years," Meyer said. "Tower Academy is an offsite self-contained program for students with emotional or behavioral disabilities who have not been successful in the traditional high school environment. A few years ago, I became aware of the Banzai financial literacy program while doing research for a financial literacy class I was teaching. I used the program to supplement the financial literacy class I was teaching that semester. The program provided online mini lessons that I used as a scope and sequence to guide my class.
"Most importantly, two representatives from Kohler Credit Union visited my class once a week to work with my students on a variety of topics,'" he said. "These topics included, but were certainly not limited to, the differences between a credit union and a traditional bank, opening a savings account, taking out a loan, and budgeting. The representatives engaged my students in active discussions and were extremely flexible and accommodating, which are two traits that are essential when working with the students we serve at Tower Academy.
Meyer says the Banzai financial literacy program has made a major impact on his special education students.
"I cannot stress enough how helpful the Banzai literacy program was for my instruction and my students," Meyer said. "It engaged the students in a variety of ways that led to understanding and application of the material. I still have students talk about the experience years later."
Kohler Credit Union has played a key role in the introduction of the Banzai financial literacy program in local classrooms.
"Banzai approached Kohler Credit Union about five years ago when they were in need of a financial institution to support the requests they were receiving from area schools for Banzai materials." Kohler Credit Union Community Outreach Manager Jamie Schramm said. "After reviewing the Banzai materials and learning about their mission and dedication to financial education, Kohler Credit Union joined forces with Banzai to facilitate the delivery of financial literacy content.
"The online format allows flexibility for teachers in their lesson plans and for students to work at their own pace," shes aid. "The content goes beyond simply explaining financial terms, but provides students with 'real life' scenarios in which to apply what they have learned. Kohler Credit Union views financial literacy as a key component to delivering upon our mission of, 'Building relationships, strengthening communities and fulfilling dreams.' Today's learners will be tomorrow's wage earners and potential leaders within our communities. Financial literacy leads to financial wellness and stronger communities."
Schramm says Kohler Credit Union's involvement in the Banzai program has helped to create expanded lines of communication about financial literacy, business development and entrepreneurship throughout Sheboygan County.
"Educators and administrators enjoy the flexibility of the online format, as well as appreciate the credit union's ability to help support and sponsor their financial education needs," she said. "For Kohler Credit Union, sponsoring the Banzai program opens up dialogue that many times leads to further involvement within the schools including tailored financial presentations, activities and face-to-face interaction with credit union staff and students in the classroom.
"The Banzai program ensures with each successive year, graduates will have an increased level of financial literacy and be empowered to make sound financial decisions as they reach adulthood," she said. "Additionally, as previously mentioned, the discussions which occur between Kohler Credit Union and our partner schools lead to deeper collaboration regarding financial literacy, career readiness and other business skills such as entrepreneurship."
Cleveland State Bank has seen the same type of success through its involvement in supporting the Banzai program.
"Even if a student only has one opportunity to go through the Banzai program, they will have touched on a lifetime of financial skills," Cleveland State Bank Marketing Director Marilyn Stenske said. "Cleveland State Bank has long been actively participating in financial literacy education, and awarded by the Wisconsin Bankers Association for their efforts, including being the recipient of the prestigious Banker Award. So when the bank received the call from Banzai in May of 2015, that a teacher from Kiel needed a sponsor for the Banzai program, it was viewed as a good opportunity to promote financial literacy on a larger scale."
Stenske has been satisfied with the impact the program has made in improving the financial literacy of young adults.
"It seems once a teacher utilizes Banzai, they will continually use it for many other classes," Stenske said. "It is easy to use and all the work books are delivered to the classroom at no expense to the school district. We are currently in a contract to offer Banzai to 17 local schools. Banzai is an easy way to teach financial literacy to the communities without using the banking staff.
"Banzai reaches out to the schools and the price we pay includes all the materials the teachers will need," he said. "It is a great program that has done a lot of good in the schools and throughout the community."
For more information about the Banzai financial literacy program, visit www.teachbanzai.com.