In the News
Area schools discuss benefits of financial literacy programs
Area school districts are increasing their focus on financial literacy for middle and high school students, in part thanks to a Greylock Federal Credit Union sponsored program called Banzai.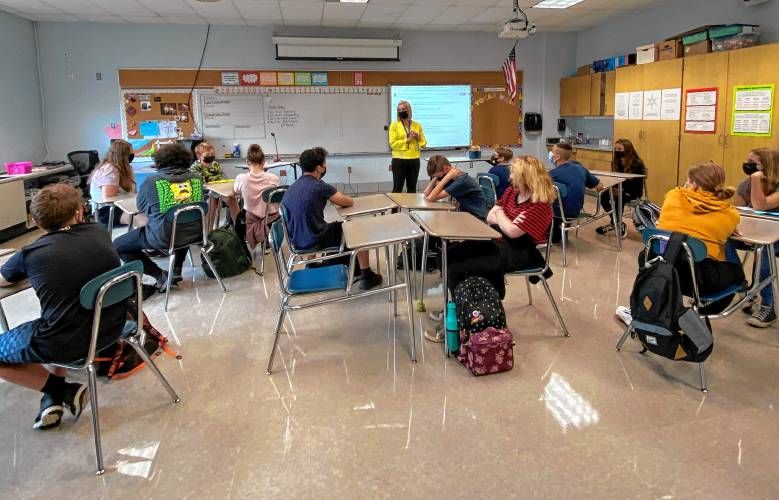 Originally posted on The Greenfield Recorder
Area school districts are increasing their focus on financial literacy for middle and high school students, in part thanks to a Greylock Federal Credit Union sponsored program called Banzai.
Since 2010, Greylock Federal Credit Union has worked with Banzai to promote the free online resource and bring financial literacy education to more than 14,440 students in Western Massachusetts and Columbia County, N.Y. The content library can be found at greylock.teachbanzai.com, allowing users to practice real-world financial education from their home or classroom, using any internet-enabled device.
According to Banzai Public Relations Specialist Elizabeth Fitts, the online resources can be used as supplemental material to existing school curriculum. In addition to being accessible to students, Greylock Federal Credit Union members may also access Banzai resources — including articles, calculators and customizable coaching sessions that explain everything from the basics of filing taxes to how health insurance works.
Franklin County Technical School College and Career Awareness Educator Justin Lawrence said the Turners Falls school will be using the Banzai program as a unit for juniors and seniors in its College and Career Awareness class.
"Our whole purpose is building futures, and we believe that a big part of that is financial literacy," Lawrence said. "No matter their college or career intention, financial literacy is going to be important."
He explained the program has an online component where students can access materials and lesson plans, and an associated workbook allows students to practice exercises on paper. Students try out managing a budget, saving for a goal and dealing with unexpected financial pitfalls.
According to Fitts, Banzai resources are used by more than 80,000 teachers across the U.S. and the educational tools align with Massachusetts' state curriculum requirements. After finishing the Banzai courses, she said users will know how to track where their money is and what it's for, recognize financial trade-offs and plan for a financially sound future.
Lawrence co-teaches junior students in a shared classroom alongside Raye Young, who teaches seniors. He is an 2008 Franklin County Technical School alumnus who returned as a new hire this year after the "Career Awareness" class was expanded into the "College and Career Awareness" class, and to include juniors alongside seniors for the first time.
"We're going to be concentrating on college and career because our students really have the option for both," Lawrence said. '"All roads lead to work' is something that we're saying."
In addition to financial literacy, the College and Career Awareness class teaches students other valuable life skills, including college and job application skills, interview skills, business practices and other employability skills that "are important for everyone, whether their next step after high school is a college classroom or industry," Lawrence said.
While schools and residents in several Franklin and Hampshire county towns are listed as having access to Banzai, some schools have chosen to use other financial literacy resources for their curriculums. Mohawk Trail Regional School College and Career Counselor Sara Neuenschwander said her district doesn't use Banzai. Instead, it uses Next Gen Personal Finance (ngpf.org) to teach students in seventh through 12th grades during advisory periods in the first half-hour of each school day.
"We decided their curriculum was what our students kind of had been asking for," Neuenschwander said of the Next Gen Personal Finance program.
The program offers semester, nine-week and year-long options. It also offer professional development resources, videos, podcasts and other educational tools in a "very well laid out platform," she said.
The use of the Next Gen Personal Finance program will tie into the Mohawk Trail Regional School District's "Trailblazer Model," which focuses on student-centered learning and aims to prepare students for the world after high school — whether that's college or careers.
Neueschwander said students were surveyed on topics they would like to learn about.
"Personal finance relevance — information they can use now — came up as a top thing they really were interested in," she said. "We have a personal finance class, and a lot of feedback we got from students was that that was such a useful class. So we listened to what our students had to say and found the (Next Gen Personal Finance) curriculum."