Product Updates
Introducing New Banzai Grading Interface
Get ready: We're announcing a new grading interface for Banzai teachers. I want to explain what our technology department has been up to, why, and how it relates to you — our wonderful teachers.

Eighteen months ago, we began rebuilding Banzai from the ground up to deliver:
1) An improved mobile experience on tablets and phones.
2) A path for new financial literacy courses (yes, a new course is coming soon, really!).
Now, eighteen months later, we believe we've nailed all three. This summer, we've moved most of our twenty thousand teachers (and counting) to Banzai's new grading interface.
Now that I've piqued your interest, let's dive into the details.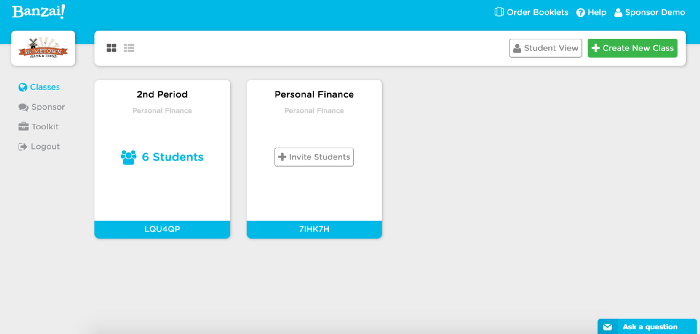 Tablets in the Classroom
With Banzai's new grading interface, you can now do everything you need on a phone or tablet device.
New Grading Matrix
First, there's Banzai's new grading matrix. Based on the feedback we've collected from teachers over the years, we've made viewing grades in the matrix more readable and user friendly.
You can now sort your students by first or last name, easily read your students' grades, and track their progress throughout Banzai. As before, you can reset any module and view the student's answers to each question.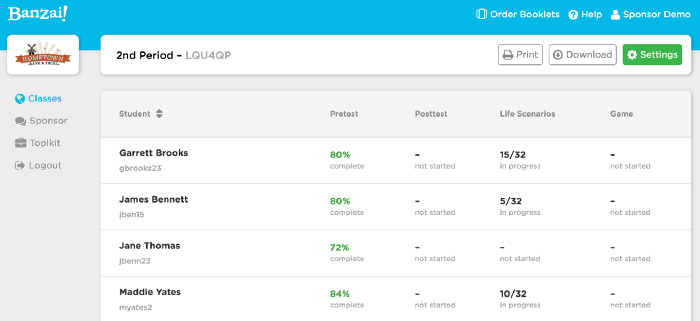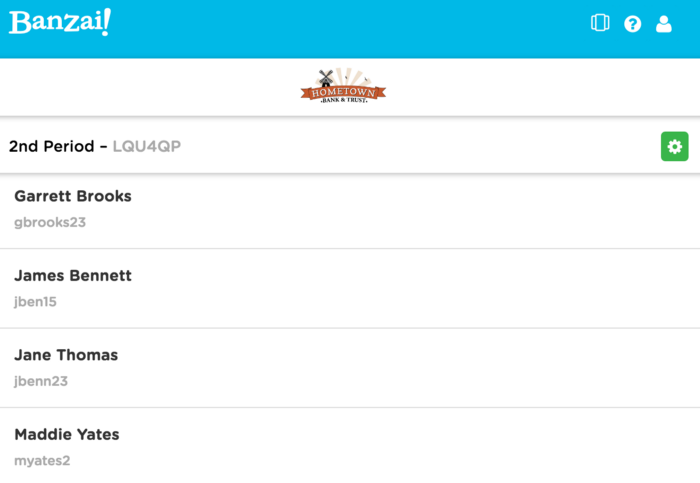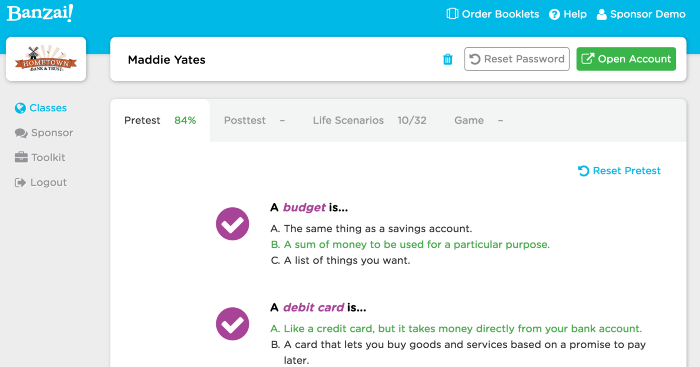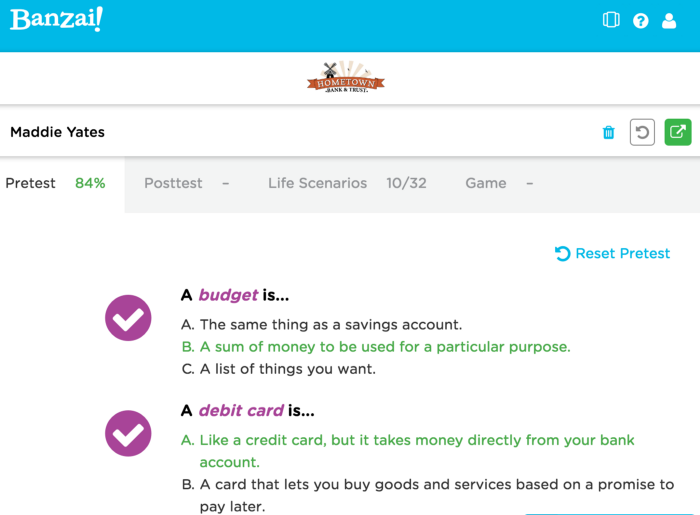 Quick Access Student View
We've added a new button, Student View, which gives you quick access to Banzai from a student's perspective. You can use it to walk your students through scenarios during class or as a quick reference to answer questions.

Course Overview
We've created a new Course Overview button which provides you with an organized layout of the different topics covered in Banzai. This is great for new teachers who are unfamiliar with Banzai and it can also be printed to show a fellow teacher or administrator.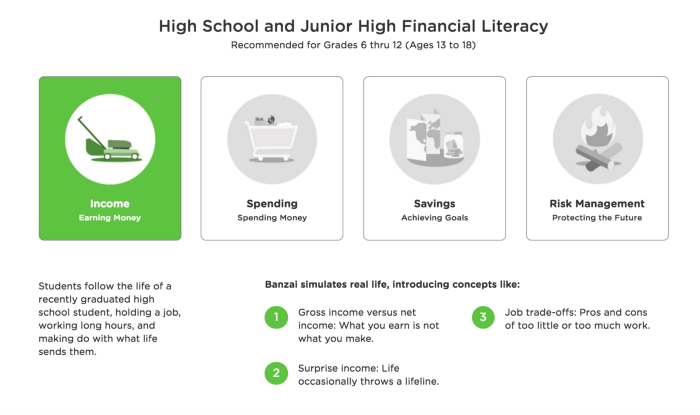 Coming Soon: New Courses
Finally, the new grading interface is giving us the ability to expand financial literacy courses in the near future. Most importantly, teachers need the ability to administer more than one course at a time. Yes, we're as excited as can be about this.
In fact, we're happy to announce a new elementary school curriculum, coming in the 2016–17 school year. We begin early-phase testing in the Fall. We'll keep you posted!