Product Updates
Product Updates - July 2023
Banzai is consistently releasing new product features, updates, and enhancements to our teachers, students, and sponsors every month. Check out our latest updates from July!

Language Toggle in the Wellness Center
We've added a language toggle to the header of our Wellness Center which allows users to switch between the six most-used languages in the United States. In order to enable the language toggle, you'll need to reach out to your sponsor relations rep.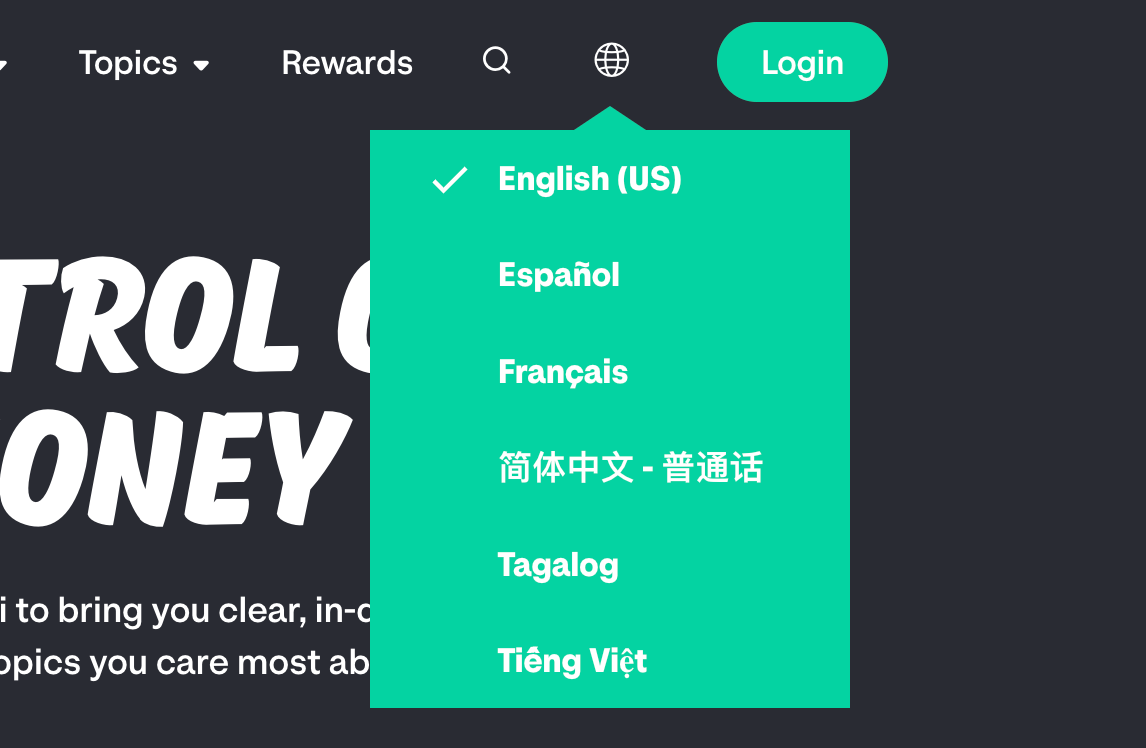 Two New Courses
We've released two new student courses, Soft Skills and Consumer Smarts. Log in to your student or teacher account to check them out!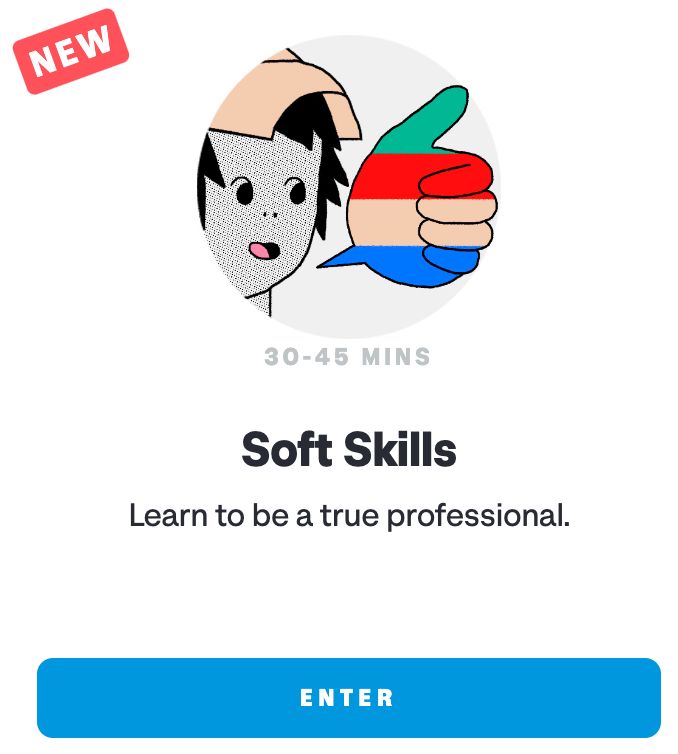 Toolkit Redesign and Updated Materials
We redesigned the Teacher Toolkit to accommodate our growing resources, and make perusing through the content intuitive and accessible to all teachers. In preparation for the Fall 2023 school year, we've updated the Teacher's Guide and the Junior, Teen, and Plus workbooks with updated copy and the latest courses. The new printed materials can be found by accessing the Toolkit from any Teacher account.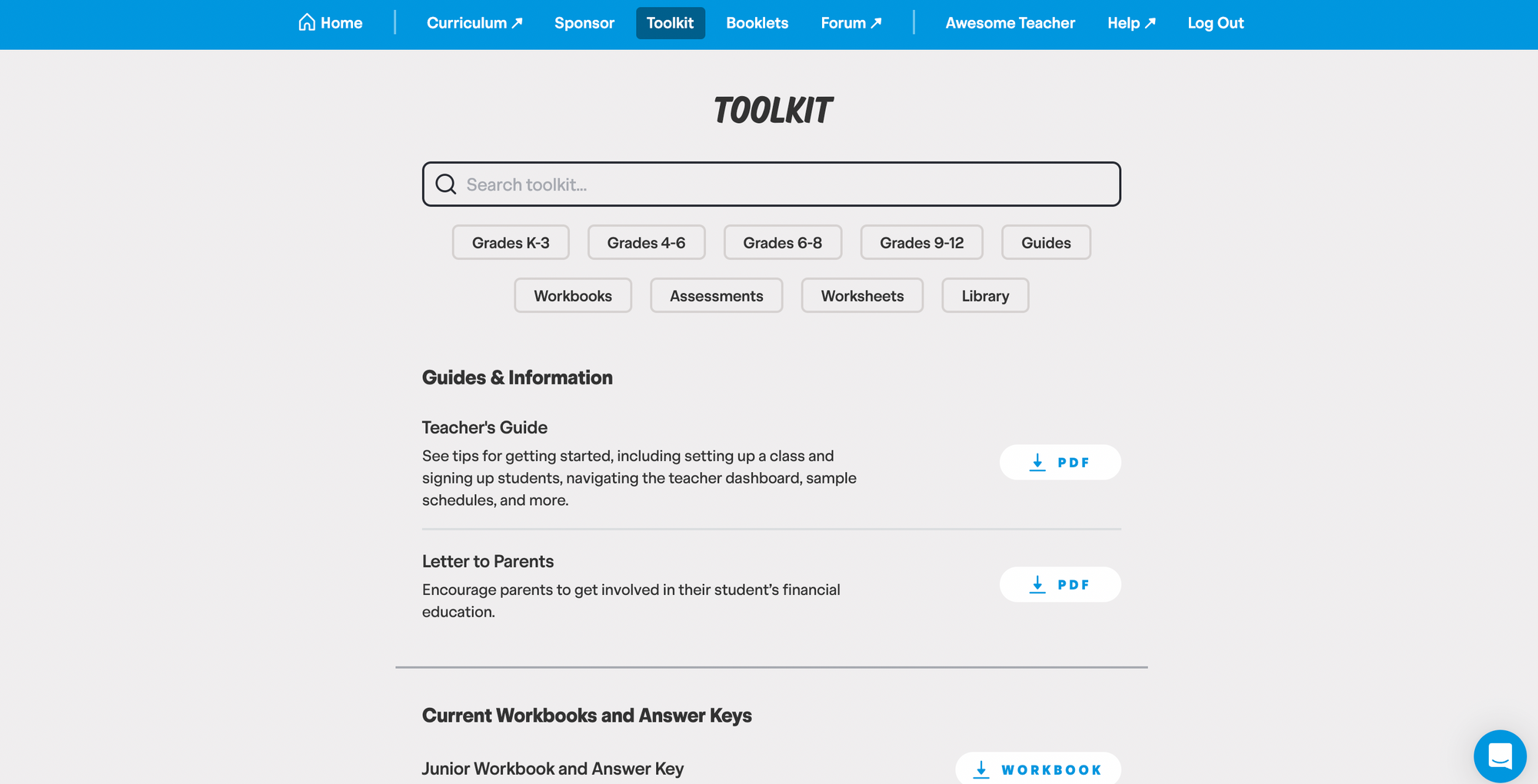 Pre/Post tests Added
We are continuing to add pre/post tests to existing units to further improve the quality of learning for students, and include more gradable materials for teachers. These four units have been updated with assessments:
Cyberbullying
Digital Wellness
Paying for College
College Alternatives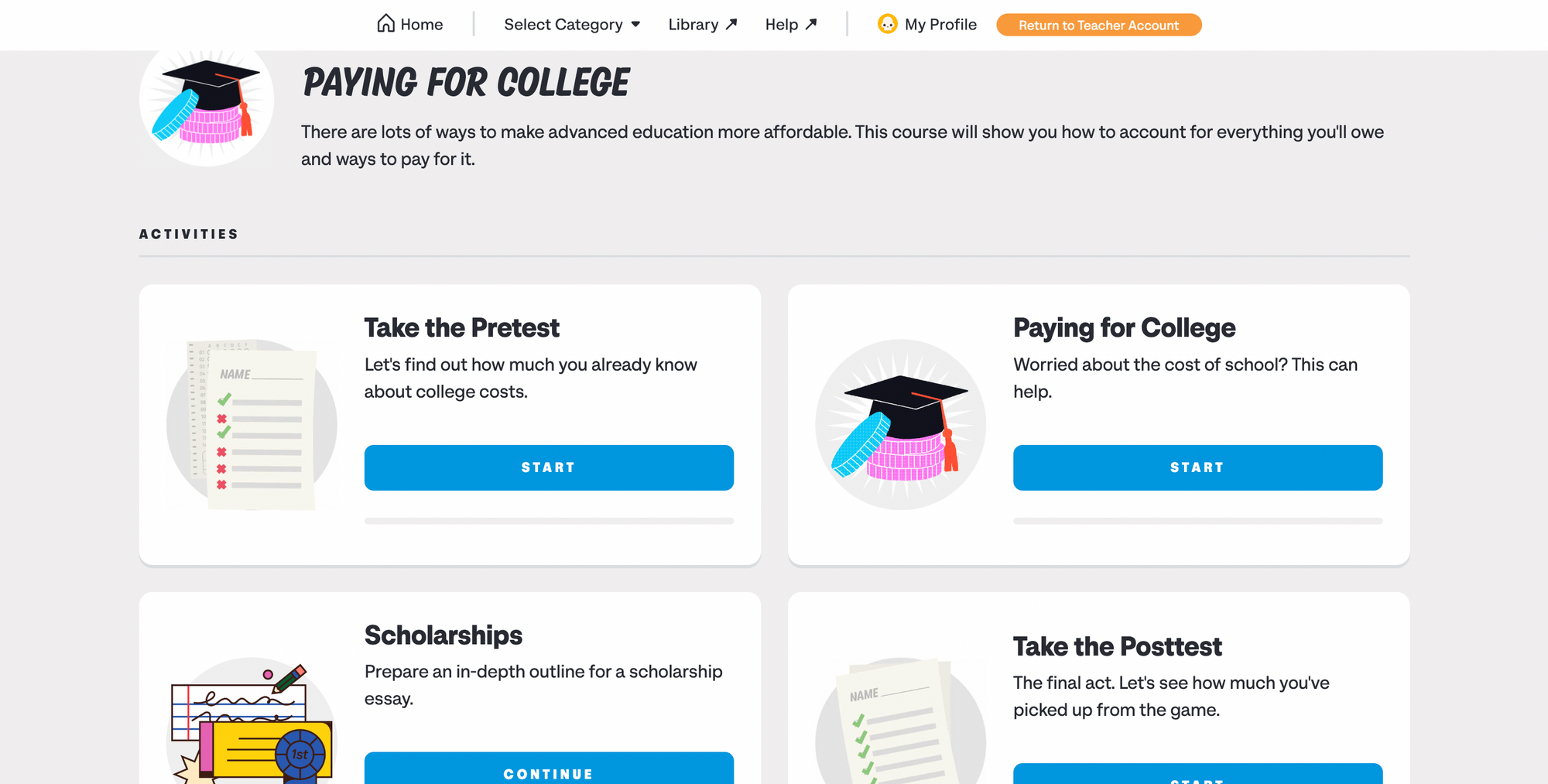 Banzai Teen Course Updates
We've made some important copy edits to our Banzai Teen course. Saving money, making trade-offs with purchases, getting jobs—all of that is exactly the same! But with some minimal copy edits, we turned our once college-centric game into a more general, life-literacy budgeting game that suits the wants and needs of more kids today.