In the News
Purdue Federal Credit Union Shows Commitment to Financial Literacy Through Student Programs
When it comes to credit unions, few in Northwest Indiana have shown a greater commitment to the schools than Purdue Federal Credit Union, who have been involved in youth outreach and education in the Region for many years.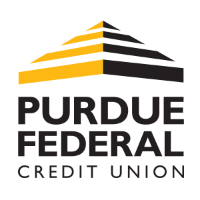 Originally posted on www.laportecountylife.com
"We start them out at a young age with our Savers and Cents program, that's the first thing we offer," said Melissa Vega, Sales Manager at the La Porte Branch. "It's a first savings account, which is a five-dollar minimum opening, and we give them a used backpack upon opening which contains a moon jar. The moon jar is a special bank that's used for savings, and it's divided into three different sections that teach them how to save. A portion they can use to spend, but there's also one portion to share and encourage them to give to charitable organizations, and one to save."
This outreach is part of a larger effort to teach children good savings habits early on through financial education, something which can be glossed over or left out entirely from education curriculums.
Purdue Federal also has a special Banzai program which sponsors teachers and helps them with materials for their students.
"Teachers sign up and are interested in using these materials in their classrooms, we sponsor schools in Tippecanoe area and also the La Porte County area. We actually sponsored last year a total of 2,520 workbooks to students combined in both counties," said Vega. "That is one of our core values, promoting volunteerism in the community, and also being in partnership with local teachers and schools to help promote financial literacy, which is an important life skill."
Purdue Federal believes that financial literacy is a key component of any child's education and something that is worthwhile to invest in to set them up for success in adulthood.
In addition to the materials supplied through the Banzai program, when teachers sign up to receive materials they also have the option of having a representative from Purdue Federal's Marketing Department for a classroom presentation for first hand expertise on financial literacy.
"We have been actively working with Boston Middle School here in La Porte with Mrs. Nowak's 8th grade Consumer Family Science class. We work with kids of any spectrum, several of our employees volunteer their time and are involved with the Junior Achievement Program. We have also touched base with middle and high schools in the past," said Vega.
Cementing their commitment to community involvement, the credit union gives each employee eight hours of paid volunteer time off to spend with whatever organization they choose to be involved with. Purdue is also offering an exclusive Slicer debit card design that was created by a prior La Porte High School student, proving their dedication to the students they aim to serve.