In the News
Security First Bank Fosters Financial Literacy in Nebraska and South Dakota Communities
Courses and articles make financial knowledge accessible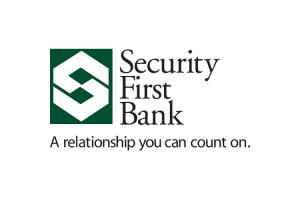 Originally posted on www.cardrates.com
Security First Bank had been looking for the right online learning service to enhance its educational efforts when it found Banzai at the Financial Brand Forum. In January 2019, the bank announced its partnership with the award-winning, web-based financial literacy program.
"We liked their approach and their underlying philosophy. It was also priced in a way that enabled us to offer the educational services for free across our entire customer base — in all our communities," Herrmann said. "Regardless of whether you're a customer of ours, you're welcome to use the literacy materials."
Security First Bank has teamed with Banzai to offer free online finance courses.
The Banzai online courses offer three levels of resources designed for kids, teens, and adults. Each gamified course walks users through real-life scenarios such as balancing a budget, paying bills, and dealing with unplanned expenses. Users can assess their understanding of personal finance material by taking tests both before and after the course.
The Banzai program features an extensive library of short articles on practical financial topics for every age. Adult-level resources even tackle complex subjects like insurance and mortgage interest, with embedded links for further research.
"When we tested the program internally, everyone from entry-level tellers through senior leadership said that the articles were easy to read and they all learned something new," Herrmann said.
Since Banzai has strategic partnerships with many of the same software tools and services Security First Bank offers its customers, it's also easy for those who take the courses to integrate and apply their knowledge directly to their finances.